Users can log in to the mobile app using their email and password.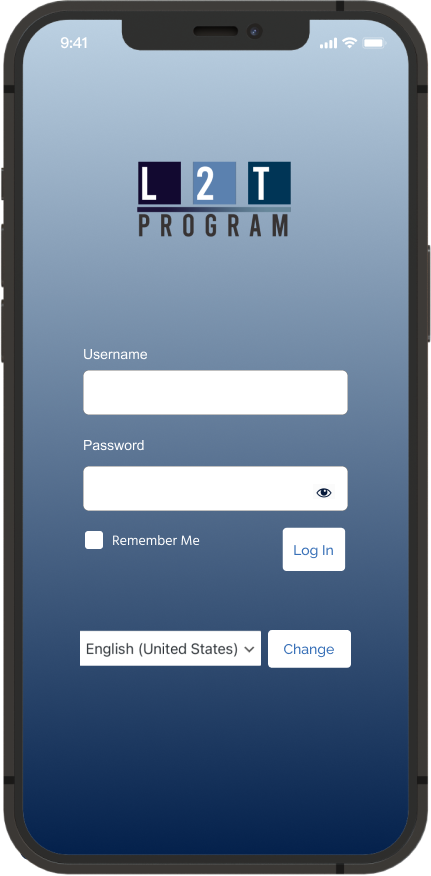 After logging in, users will see the search interventions/courses page, which allow them to filter interventions or courses they want to apply based on languages, interventions name, and types.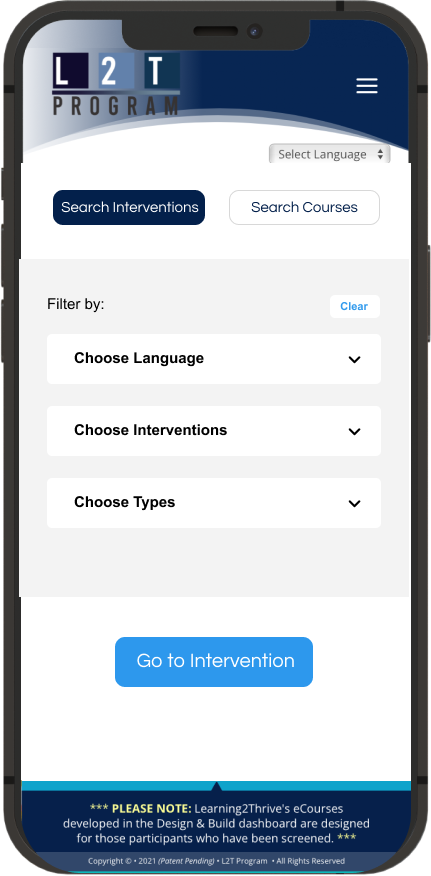 Users can use the drop down menu to select conditions of interventions. They can select more than one language and filter the results.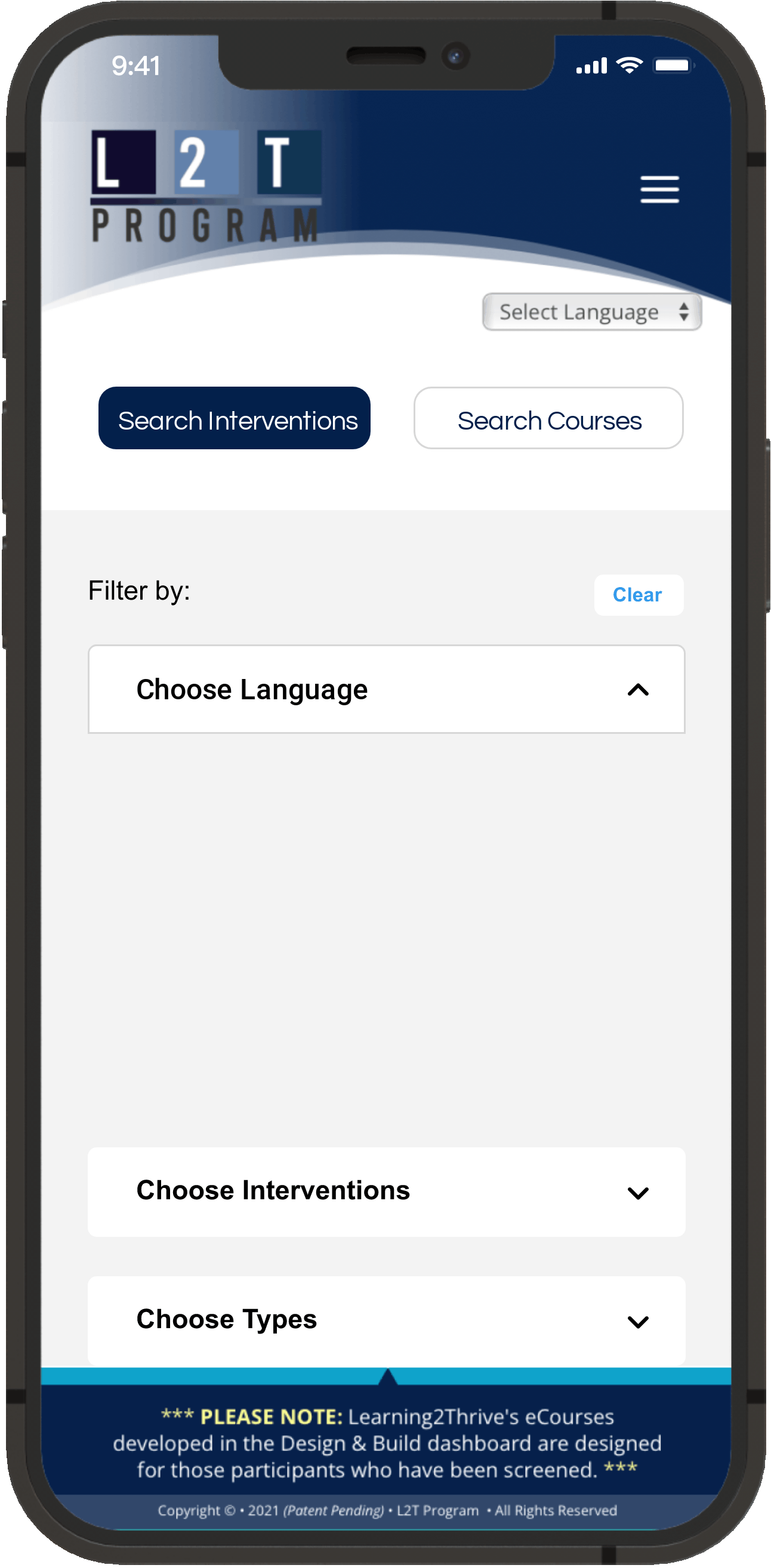 Choose & Play Interventions
Users can choose one of the interventions filtered and play multiple audio files of the intervention, print, and read it. They can also download the audio files to their mobile devices.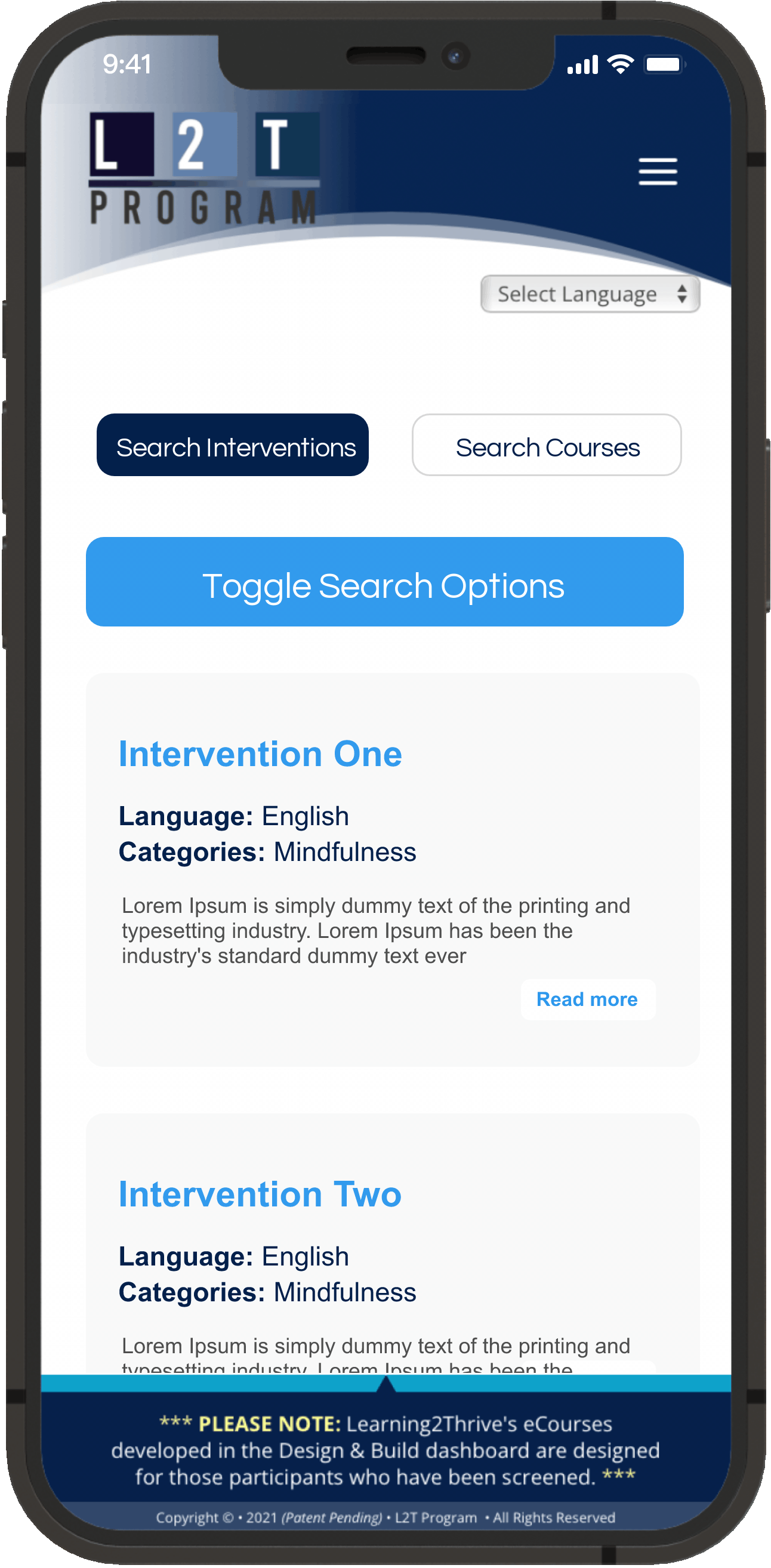 Users can switch to the search courses tab on top of the page, filter courses and then choose one to apply. After selecting one course, users are able to choose which intervention of the course to read first.